MAIN FLOOR CARPET ONE FLOOR & HOME
For the second year in a row, Main Floor Carpet One Floor & Home in Royal Oak, MI ran a Toy Drive at their location in aid of Beaumont Children's Hospital.
The store had flyers made, urging customers to bring new, unused toys in for donation and receive a discount on their purchase! The store generously offered to discount $100 off any order over $1600.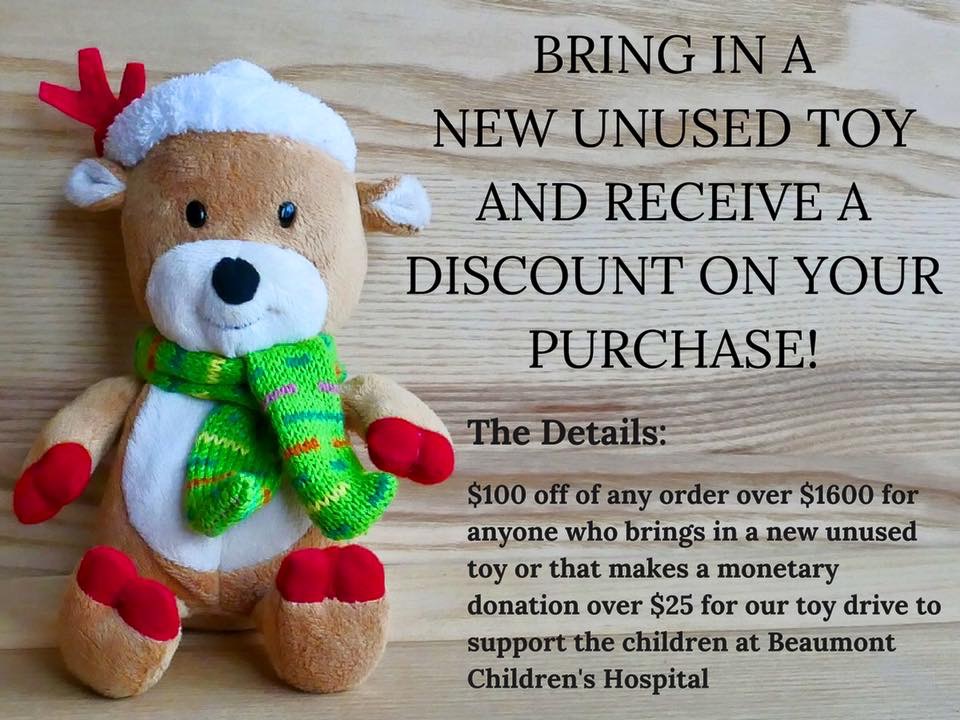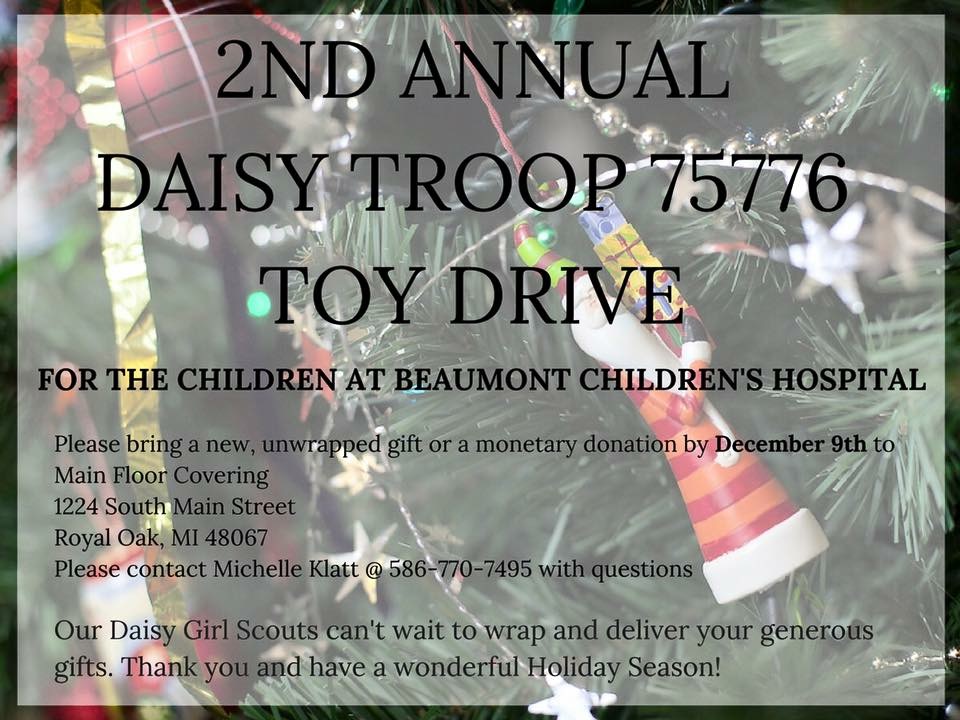 The store teamed up with a local Daisy Troop 75776 and they were able to donate over 100 packages with handmade crafts and cards to the children at
Royal Oak Beaumont Children's Hospital.