INDEPENDENT CARPET ONE FLOOR & HOME
Independent Carpet One Floor & Home in Westland, MI completed work on a smart home in Ludington, MI for Sgt. (ret.) Eric Lund.
Lund, a gunner in the National Guard, was injured in May 2012 in Afghanistan when the military all-terrain vehicle he was in struck a roadside bomb and overturned onto him resulting in the loss of both of his arms, multiple fractures throughout his body, a broken femur, pelvis, and severe head injuries.
Independent Carpet One Floor & Home provided the installation of the ¾" solid hardwood and INNOVIA carpet throughout the 2,400 square foot home. Ludington is about 298 miles away from Westland, MI, but owner Catherine Buchanan said that the trek up north was worth every minute, 'Eric's family is now an integral part of my family. My twins Dominic and Courtney have traveled with me each time I had to measure, watch the install and the Open House and have also fallen in love with Eric and his spirit. My three installers jumped at the chance to also take the 4 hour drive up north to install and then they came to the Open House to share in Eric's day!'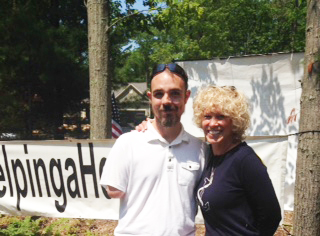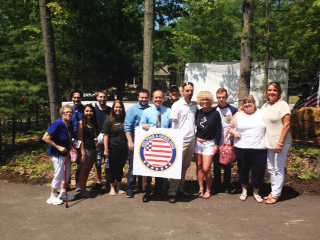 The Open House was held on June 8th, 2015, over 200 people attended along with country music legend Lee Greenwood, who sang his infamous "God Bless The USA". Catherine said 'It was a moving and ever present memory'.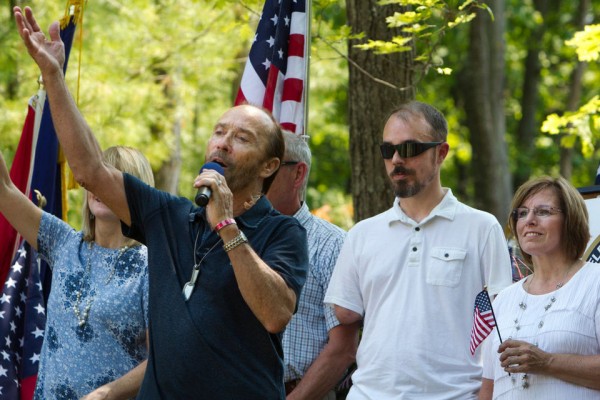 The smart home will provide Eric independence with built in features including audio-command options.
Welcome home, Eric!