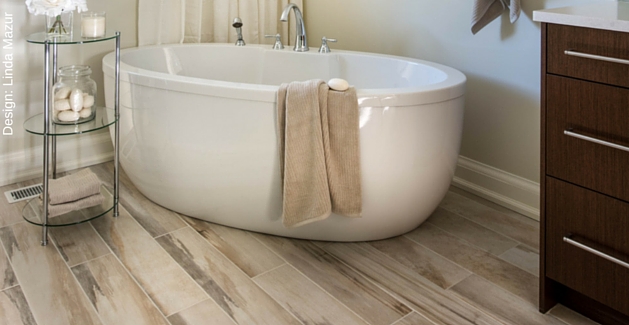 How to Choose Laminate Flooring at Carpet One?
Laminate floors provide a wide array of styles, colors and textures that are both aesthetically pleasing and budget friendly. You can get the look of hardwood, tile or stone without sacrificing your budget. Laminate is a great choice for high-traffic rooms, such as entryways and living rooms, and high moisture areas such as kitchens and baths.
Laminate flooring is constructed of a protective wear layer over a decorative sheet containing the pattern, supported by a rigid core and bottom balance layer to help prevent warping. As a result, laminate floors are durable, easy to maintain and are more resistant to stains, fading, moisture, scuffs, and scratches. Best yet, laminate floors are available in a wide variety of patterns and styles, ranging in looks from wood to tile to stone.